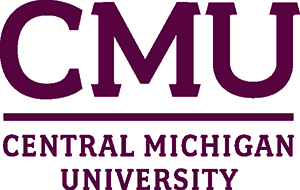 Central Michigan University
Mt Pleasant, MI
United States
Position Summary
Directs all aspects of public broadcasting including: television and radio programming, development, engineering, and business services. Develops and delivers cohesive programs to enhance the university's image and public relations, while promoting and maintaining clear and consistent connections between Public Broadcasting and CMU. Leads efforts to develop partnerships both on campus and across the coverage area. Works to ensure the financial stability of the organization through on-going fundraising efforts and necessary cost control. Provides leadership and vision to the department as it moves beyond traditional broadcast into multi-platform media distribution.


Required Qualifications
Bachelor's Degree required, preferably in business, broadcasting, or related field.
Six years management experience, including leadership in broadcasting or a related field.
Demonstrated success in leading fundraising efforts and securing external funding.
Experience participating with senior management in strategic decision- making.
Demonstrated ability to interface and work cooperatively with external units and organizations.
Demonstrated ability to manage, lead, and supervise other professionals.
Demonstrated commitment to diversity.
Demonstrated positive interpersonal skills.
Demonstrated excellent written and verbal communication skills.
Ability to perform the essential functions of the job.
For more information and to apply please visit: https://www.Click2Apply.net/c6t6zr4j67j3ynjr
"CMU, an AA/EO institution, strongly and actively strives to increase diversity and provide equal opportunity within its community. CMU does not discriminate against persons based on age, color, disability, ethnicity, familial status, gender, gender expression, gender identity, genetic information, height, marital status, national origin, political persuasion, pregnancy, childbirth or related medical conditions, race, religion, sex, sex-based stereotypes, sexual orientation, transgender status, veteran status, or weight (see http://www.cmich.edu/ocrie)."




PI122028429
---
Requirements
Start Date: No Start Date
Education: Bachelor's Degree Required
Work Experience: 5 - 7 years
Part/Full Time: Full-Time
---
Contact / Additional Information
---