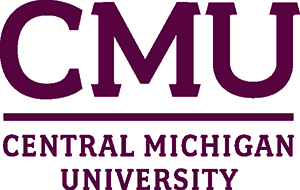 Central Michigan University
Mt Pleasant, MI
United States
Position Summary
Under the direct supervision of the provider, will be responsible for patient assessment and care and the maintenance of appropriate clinical documentation. This position is also responsible for the coordination of care including but not limited to: taking medical history, symptoms, vitals, verification of medication, scheduling tests and/or procedures, processing referrals, educating patient and ensuring continuity of care with other providers. Incumbents must also ensure that high quality, compassionate patient care is provided. This individual may perform general office duties, answering phones, scheduling patients, and updating computer system documentation as needed. Demonstrates excellent customer service to a diverse patient population.


Required Qualifications
Successful completion of a practical nursing education program approved or accepted by the State of Michigan, or a high school diploma or equivalent and graduation from a medical assistant program approved by the American Association of Medical Assistants (AAMA).
Licensure by the State of Michigan to practice as a Licensed Practical Nurse or a certified Medical Assistant.
At least one year of experience working as a Licensed Practical Nurse or certified Medical Assistant.
Demonstrated positive interpersonal skills
Demonstrated ability to communicate effectively and project a positive attitude.
Ability to perform the essential functions of the job.
Current BLS/AED Certification


For more information and to apply click HERE.
"CMU, an AA/EO institution, strongly and actively strives to increase diversity and provide equal opportunity within its community. CMU does not discriminate against persons based on age, color, disability, ethnicity, familial status, gender, gender expression, gender identity, genetic information, height, marital status, national origin, political persuasion, pregnancy, childbirth or related medical conditions, race, religion, sex, sex-based stereotypes, sexual orientation, transgender status, veteran status, or weight (see http://www.cmich.edu/ocrie)."



PI121945909
---
Requirements
Start Date: No Start Date
Education: Varied (See Description)
Work Experience: 1 - 3 years
Part/Full Time: Full-Time
---
Contact / Additional Information
---