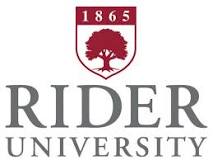 Rider University
Lawrenceville, NJ
United States
Rider University invites applications for an Assistant Director of Student Recruitment, Selection & Programming. Reporting to the Associate Dean for Residence Life, this individual will have primary responsibilities in the area of Residence Life and will plan, coordinate and implement Community Assistant and Graduate Community Director recruitment and selection activities. The Assistant Director will be responsible for creating a safe, comfortable and educational community where academic success and personal growth is encouraged. Through individual contact with students and the development of student staff, the Assistant Director will work to identify at risk students and situations and develop programs and services to address student retention issues. The Assistant Director additionally serves in a campus-wide on-call capacity for emergency response and assists with the adjudication of higher level student conduct. This position is live-on.
Qualified candidate must possess a Master's degree in Education Administration, Counseling, Student Personnel or related field along with 1-2 years of full-time residence life/housing experience. Individual must possess a demonstrated understanding of and commitment to students with diverse identities and backgrounds.
The Rider University community is composed of faculty, staff and students from a wide range of cultural backgrounds. Candidates with a demonstrated commitment supportive of the multicultural needs of Rider University and the surrounding community are highly desired.
Rider University has been included as one of the nation's best universities by US News & World Report and remained in the top tier in the Regional Universities – North category. Additionally, The Princeton Review named Rider among its "Best 385 Colleges" in the nation. Both publications have ranked the University favorably in their respective surveys for more than a decade.
Rider University is an Equal Opportunity/Affirmative Action Employer.
---
Requirements
Start Date: No Start Date
Education: Master's Degree Required
Work Experience: 1 - 3 years
Part/Full Time: Full-Time
---
---