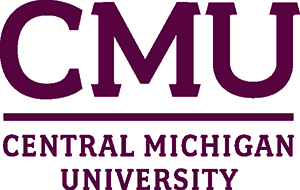 Central Michigan University
Mt Pleasant, MI
United States
The Nurse Practitioner (NP) or Physician Assistant (PA) will be responsible for primary care and student mental health services under the direction of a supervising psychiatrist. Other administrative duties may be assigned by the Dean and his/her designee. Duties include, but are not limited to, providing medical and mental health services to patients, inclusive of all functions necessary to provide quality medical care. Responding to questions/consultations of the staff, follow medical protocols, handouts and clinical standards, and assisting in expanding the competencies of the clinical staff.


Graduation from an accredited Nurse Practitioner or Physician Assistant educational program.
Member of the American Academy of Nurse Practitioners (AANP) as applicable
Existing unrestricted license to practice in Michigan, or license eligibility in Michigan.


"CMU, an AA/EO institution, strongly and actively strives to increase diversity and provide equal opportunity within its community. CMU does not discriminate against persons based on age, color, disability, ethnicity, familial status, gender, gender expression, gender identity, genetic information, height, marital status, national origin, political persuasion, pregnancy, childbirth or related medical conditions, race, religion, sex, sex-based stereotypes, sexual orientation, transgender status, veteran status, or weight (see http://www.cmich.edu/ocrie)."


Apply Here: http://www.Click2Apply.net/v93hv32gz8f3mmhx

PI117143458
---
Requirements
Start Date: No Start Date
Education: Varied (See Description)
Work Experience: 3 - 5 years
Part/Full Time: Full-Time
---
Contact / Additional Information
Apply Here: http://www.Click2Apply.net/v93hv32gz8f3mmhx
---