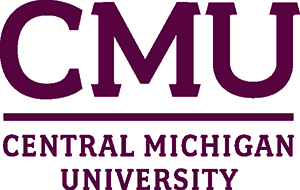 Central Michigan University
Mt Pleasant, MI
United States
Manages all facets of ticketing for the Athletic Department, including, but not limited to: creating a strategic vision for ticket sales, ticket operations, ticketing system functions (event setup, price code set up, promo code setup, account building/editing, order processing, etc.), supporting and developing ticket staff in collaboration with Ticket Central. Also manages all facets of the Chippewa Athletic Fund (CAF) including fundraising initiatives and CAF staff. A primary focus of this position is to build relationships in the community and on campus to generate revenue through ticket sales and fundraising and manage relationships with IMG and corporate sponsorships.

Bachelor's degree.
Three years of full-time professional experience in athletics, preferably in tickets, sales, fundraising or relevant area.
Supervisory experience.
Demonstrated experience managing special projects, budgets and event management.
Experience with customer service and customer relations.
Demonstrated success in meeting fundraising and/or sales goals.
Excellent interpersonal and verbal/written communication skills.
Excellent organizational skills.
Demonstrated ability to multi-task and manage multiple priorities.
Ability to perform the essential functions of the position with or without reasonable accommodation.
"CMU, an AA/EO institution, strongly and actively strives to increase diversity and provide equal opportunity within its community. CMU does not discriminate against persons based on age, color, disability, ethnicity, familial status, gender, gender expression, gender identity, genetic information, height, marital status, national origin, political persuasion, pregnancy, childbirth or related medical conditions, race, religion, sex, sex-based stereotypes, sexual orientation, transgender status, veteran status, or weight (see http://www.cmich.edu/ocrie)."




Apply Here: http://www.Click2Apply.net/fvj6ncs8txt6b2tr

PI117143449
---
Requirements
Start Date: No Start Date
Education: Bachelor's Degree Required
Work Experience: 3 - 5 years
Part/Full Time: Full-Time
---
Contact / Additional Information
Apply Here: http://www.Click2Apply.net/fvj6ncs8txt6b2tr
---