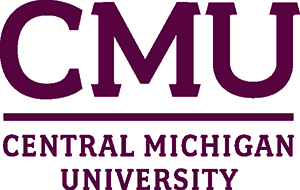 Central Michigan University
-, MI
United States
Reporting to the Director of Residence Life, the Associate Director of Residence Life ensures the daily operations of 21 residence halls and 3 apartment complexes housing approximately 6,000 students. The Associate Director leads the department in designing and implementing programs and services that benefit residential students and that enhance the experience of professional staff and paraprofessional staff. The Associate Director serves as an integral part of the central management team for the Office of Residence Life along with the Assistant Director for Facilities Operations, the Assistant Director for Housing Assignments, and the Care Advocate Program Manager to ensure the development of an on-campus housing community that fosters intellectual growth and emotional wellbeing. This is a live out position. This position provides support to an on-call duty rotation but does not serve in the on-call duty rotation.


Bachelor's degree.
Five years of progressive residence life management experience.
Experience supervising, training, and leading full-time staff.
Experience with student conduct and student crisis intervention at a private or public college or university.
Demonstrated multicultural competency skills.
Possesses a working knowledge of student development theory and student learning theory; demonstrated commitment to student learning and development.
Demonstrated organizational, administrative, and problem-solving skills.
Demonstrated effective public relations and communications skills, both oral and written.
Working knowledge of computer applications and word processing software.
Ability to work evenings and weekends as needed.
Ability to perform the essential functions of the position with or without reasonable accommodation.
"CMU, an AA/EO institution, strongly and actively strives to increase diversity and provide equal opportunity within its community. CMU does not discriminate against persons based on age, color, disability, ethnicity, familial status, gender, gender expression, gender identity, genetic information, height, marital status, national origin, political persuasion, pregnancy, childbirth or related medical conditions, race, religion, sex, sex-based stereotypes, sexual orientation, transgender status, veteran status, or weight (see http://www.cmich.edu/ocrie)."


Apply Here: http://www.Click2Apply.net/855gzky8v9y9cndx

PI117143427
---
Requirements
Start Date: No Start Date
Education: Bachelor's Degree Required
Work Experience: 5 - 7 years
Part/Full Time: Full-Time
---
Contact / Additional Information
Apply Here: http://www.Click2Apply.net/855gzky8v9y9cndx
---