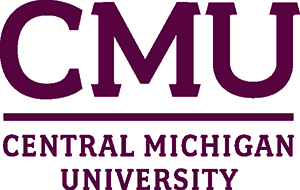 Central Michigan University
Mount Pleasant, MI
United States
Responsible for maintaining, developing, expanding and integrating the technology needs of Facilities Management and the CMU Police Department. Coordinates all technology initiatives of Facilities Management, system administration & maintenance, database administration, web management, troubleshooting hardware and software, and long-term projections.


Bachelor's degree or an equivalent combination of education and experience, preferably in information technology or related field.
Two years computer/technology experience.
Database management and maintenance experience.
Available to be on-call for evenings/weekends as needed.
Demonstrated advanced knowledge of modern operating systems.
Demonstrated Windows server administration experience.
Demonstrated scripting and debugging skills.
Demonstrated positive interpersonal skills.
Ability to support technology in remote locations.
Ability to write documentation and training materials.
Ability to interact effectively and professionally with the end user.
Current knowledge of industry software and hardware technologies.
Excellent critical thinking/troubleshooting skills.
Ability to communicate effectively both verbally and in writing.
Ability to work independently.Ability to perform the essential functions of the position with or without reasonable accommodation.
"CMU, an AA/EO institution, strongly and actively strives to increase diversity and provide equal opportunity within its community. CMU does not discriminate against persons based on age, color, disability, ethnicity, familial status, gender, gender expression, gender identity, genetic information, height, marital status, national origin, political persuasion, pregnancy, childbirth or related medical conditions, race, religion, sex, sex-based stereotypes, sexual orientation, transgender status, veteran status, or weight (see http://www.cmich.edu/ocrie)."


Apply Here: http://www.Click2Apply.net/h7hs26vw43t97ws8

PI117143357
---
Requirements
Start Date: No Start Date
Education: Bachelor's Degree Required
Work Experience: 2 - 4 years
Part/Full Time: Full-Time
---
Contact / Additional Information
Apply Here: http://www.Click2Apply.net/h7hs26vw43t97ws8
---