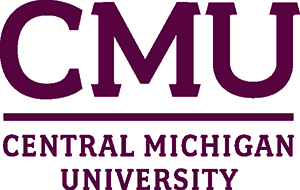 Central Michigan University
Mt Pleasant, MI
United States
Provides financial, personnel, and administrative support to faculty and staff of the Chemistry and Biochemistry Department and research active faculty and staff of the College of Science and Engineering (CSE).


High school diploma or GED.
Three years of qualifying experience or a combination of education and experience that equates to three years.
Experience with Microsoft Word
Customer service experience.
Organizational skills with strong attention to detail.
Demonstrated positive interpersonal skills.
Effective verbal and written communication skills.
Ability to project a positive attitude.
Ability to manage multiple projects and meet deadlines with accurate results.
Ability to prioritize tasks.
Ability to compose, proofread, edit and manage correspondence.
Ability to perform the essential functions of the job.
"CMU, an AA/EO institution, strongly and actively strives to increase diversity and provide equal opportunity within its community. CMU does not discriminate against persons based on age, color, disability, ethnicity, familial status, gender, gender expression, gender identity, genetic information, height, marital status, national origin, political persuasion, pregnancy, childbirth or related medical conditions, race, religion, sex, sex-based stereotypes, sexual orientation, transgender status, veteran status, or weight (see http://www.cmich.edu/ocrie)."


Apply Here: http://www.Click2Apply.net/2bjrzk3wyjfvhwxh

PI117143342
---
Requirements
Start Date: No Start Date
Education: High School or Equivalent
Work Experience: 3 - 5 years
Part/Full Time: Full-Time
---
Contact / Additional Information
Apply Here: http://www.Click2Apply.net/2bjrzk3wyjfvhwxh
---