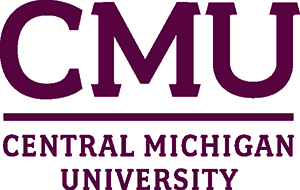 Central Michigan University
Mt Pleasant, MI
United States
Coordinates the completion of all affiliation (experiential) agreements, in support of academic departments, by reviewing appropriate documents, making recommendations for senior level review, and facilitating the affiliation agreements' progress through the established workflow. As directed, facilitates communication between involved parties, such as academic departments, external parties, and the Licensure, Regulatory Services & Human Capital Department. Accurately handles, and documents communications supporting, the completion of appropriate affiliation agreements in alignment with department processes and in support of university policies and requirements. Maintains current, timely, accurate, and thorough data within the affiliation agreements database.


Bachelor's degree or four (4) years equivalent combination of education and work experience.
Two (2) years professional/administrative work experience.
Excellent writing and proofreading skills.
Demonstrated organizational skills and strong attention to detail including reviewing, writing, and editing complex documents in a multi- faceted office environment.
Demonstrated ability to manage multiple projects and effectively meet all deadlines.
Demonstrated ability to communicate effectively and project a positive attitude.
Demonstrated ability to work effectively with students, faculty, staff, and third parties.
Effective interpersonal, verbal, and written communication skills.
Demonstrated ability to apply learning skills to new situations, and to effectively problem-solve.
Demonstrated ability to work successfully in a team environment.
Experience using Microsoft Outlook, Excel and Word, and web-editing software.
Ability to work independently and to efficiently manage ones' time.
Ability to perform the essential functions of the job.
"CMU, an AA/EO institution, strongly and actively strives to increase diversity and provide equal opportunity within its community. CMU does not discriminate against persons based on age, color, disability, ethnicity, familial status, gender, gender expression, gender identity, genetic information, height, marital status, national origin, political persuasion, pregnancy, childbirth or related medical conditions, race, religion, sex, sex-based stereotypes, sexual orientation, transgender status, veteran status, or weight (see http://www.cmich.edu/ocrie)."


Apply Here: http://www.Click2Apply.net/zck2p5797tnbmjyn

PI117143066
---
Requirements
Start Date: No Start Date
Education: Bachelor's Degree Required
Work Experience: 4 - 6 years
Part/Full Time: Full-Time
---
Contact / Additional Information
Apply Here: http://www.Click2Apply.net/zck2p5797tnbmjyn
---