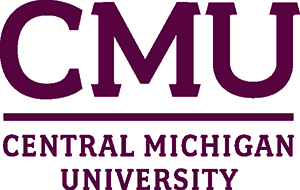 Central Michigan University
-, MI
United States
The Senior Office Specialist position within Faculty Personnel Services will handle significant and complex clerical details and duties in support of the Director of Faculty Employee Relations and Director of Faculty Employment and Compensation. The Senior Office Specialist will serve a key support role for faculty job postings within the applicant tracking system including coordinating background screenings for prospective new employees. The Senior Office Specialist will assist with special projects and serve as backup support for other Faculty Personnel Services staff as necessary. Special projects that may require assistance from the Senior Office Specialist include litigation and arbitration support (copying, scheduling, etc.), data gathering in support of requests from the Office of Institutional Research, and other varying tasks in support of Faculty Personnel Services assistance of other Central Michigan University offices.


High School Diploma or GED.
Three years of qualifying experience or a combination of education and experience that equates to three years.
Experience with Microsoft Word.
Customer Service Experience.
Organizational skills with strong attention to detail.
Demonstrated positive interpersonal skills.
Effective verbal and written communication skills.
Ability to project a positive attitude.
Ability to manage multiple projects and meet deadlines with accurate results.
Ability to compose, proofread, and edit correspondence.
Ability to perform the essential functions of the job with or without accommodation.
"CMU, an AA/EO institution, strongly and actively strives to increase diversity and provide equal opportunity within its community. CMU does not discriminate against persons based on age, color, disability, ethnicity, familial status, gender, gender expression, gender identity, genetic information, height, marital status, national origin, political persuasion, pregnancy, childbirth or related medical conditions, race, religion, sex, sex-based stereotypes, sexual orientation, transgender status, veteran status, or weight (see http://www.cmich.edu/ocrie)."




Apply Here: http://www.Click2Apply.net/y4rgp86z52k64jkr

PI117143072
---
Requirements
Start Date: No Start Date
Education: High School or Equivalent
Work Experience: 3 - 5 years
Part/Full Time: Full-Time
---
Contact / Additional Information
Apply Here: http://www.Click2Apply.net/y4rgp86z52k64jkr
---