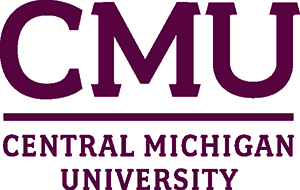 Central Michigan University
-, MI
United States
Leads the vision for and development of programs that ensure students enrolled in or graduated from CMU-authorized charter schools are successful in college, work and life. To ensure this outcome is met, this position serves as a liaison between The Governor John Engler Center for Charter Schools and Central Michigan University (CMU). This position is responsible for strengthening the Center's relationships and networks with various CMU departments and providing design, support, implementation, management and evaluation of initiatives that positively impact the lives of students enrolled in or graduated from CMU-authorized charter schools. This position represents CMU with other charter school authorizers, management, education organizations, education leaders, state agencies, legal counsel, university offices and other staff as needed.


Bachelor's degree.
Five years of related experience.
Successful experience working with students that are underrepresented in college environments.
Belief that all students can succeed regardless of external circumstances.
Experience working with diverse stakeholders.
Ability to inspire prospective students.
Knowledge of or experience in public educational institutions.
Excellent interpersonal, written and oral communication skills.
Ability to travel as required.
Ability to manage multiple assignments with competing priorities while maintaining attention to detail.
Ability to represent CMU in a positive, professional and innovative manner while upholding its core values.
Deep understanding of CMU admissions philosophy and practices.
Ability to perform the essential functions of the position with or without reasonable accommodation.
"CMU, an AA/EO institution, strongly and actively strives to increase diversity and provide equal opportunity within its community. CMU does not discriminate against persons based on age, color, disability, ethnicity, familial status, gender, gender expression, gender identity, genetic information, height, marital status, national origin, political persuasion, pregnancy, childbirth or related medical conditions, race, religion, sex, sex-based stereotypes, sexual orientation, transgender status, veteran status, or weight (see http://www.cmich.edu/ocrie)."


Apply Here: http://www.Click2Apply.net/fnfypxkpd8ztqxwp

PI117143061
---
Requirements
Start Date: No Start Date
Education: Bachelor's Degree Required
Work Experience: 5 - 7 years
Part/Full Time: Full-Time
---
Contact / Additional Information
Apply Here: http://www.Click2Apply.net/fnfypxkpd8ztqxwp
---