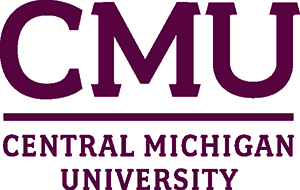 Central Michigan University
Mt Pleasant, MI
United States
Job responsibilities are varied and complex, Administrative/Secretarial staff position is responsible for complex responsibilities and special projects requiring a high level of discretion and initiative. Responsibilities include: coordinating office communications and work flow for the Board Certified Behavior Analyst (BCBA) Training grant as well as coordinating Central Assessment Lending Library (CALL) office tasks and communications.

Required Qualifications
High school diploma or GED.
Four years of qualifying experience or a combination of education and experience that equates to four years.
Experience with Microsoft Word.
Customer service experience.
Spreadsheet and/or database experience.
Organizational skills with strong attention to detail.
Demonstrated positive interpersonal skills.
Effective verbal and written communication skills.
Ability to project a positive attitude.
Ability to manage multiple projects and meet deadlines with accurate results.
Ability to compose, proofread and edit correspondence.
Ability to perform the essential functions of the job.
"CMU, an AA/EO institution, strongly and actively strives to increase diversity and provide equal opportunity within its community. CMU does not discriminate against persons based on age, color, disability, ethnicity, familial status, gender, gender expression, gender identity, genetic information, height, marital status, national origin, political persuasion, pregnancy, childbirth or related medical conditions, race, religion, sex, sex-based stereotypes, sexual orientation, transgender status, veteran status, or weight (see http://www.cmich.edu/ocrie)."


Apply Here: http://www.Click2Apply.net/bjh2xnzjmwbx7mx4

PI113575569
---
Requirements
Start Date: No Start Date
Education: High School or Equivalent
Work Experience: 4 - 6 years
Part/Full Time: Full-Time
---
Contact / Additional Information
---