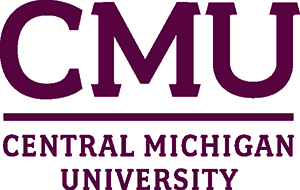 Central Michigan University
Mt Pleasant, MI
United States
Assists and provides administrative support to the Manager/Learning Systems Support as well as aids with oversight and support of web and web supplemented course functionalities and systems on a university-wide basis. This includes use-case monitoring, knowledgebase development, design/development of education technology support services/resources, and user-training/development as well as providing second-tier end-user support/troubleshooting. Interacts with other internal and external personnel, instructional designers and media/web developers. Assists subject matter experts with the creation and configuration of materials (e.g. documents, assignments, rubrics, assessments, interactive components) for course development.

Experience with various web-based learning systems. Experience with graphics, media technologies, markup languages and digital content. Demonstrated end-user support/troubleshooting, training/presentation experience, and tutorial/documentation development. Applied knowledge of database structures. Demonstrated ability to carry out routine administrative details independently. Demonstrated ability to work and function within a team environment. Ability to successfully attend to competing priorities. Knowledge of various operating systems, file formats, and protocols. Knowledge of specific applications (Microsoft Office Suite). Ability to communicate effectively and project a positive attitude. Ability to perform the essential functions of the position.
"CMU, an AA/EO institution, strongly and actively strives to increase diversity and provide equal opportunity within its community. CMU does not discriminate against persons based on age, color, disability, ethnicity, familial status, gender, gender expression, gender identity, genetic information, height, marital status, national origin, political persuasion, pregnancy, childbirth or related medical conditions, race, religion, sex, sex-based stereotypes, sexual orientation, transgender status, veteran status, or weight (see http://www.cmich.edu/ocrie)."


Apply Here: http://www.Click2Apply.net/4r9tm9wzm8jdmz94

PI112778950
---
Requirements
Start Date: No Start Date
Education: Bachelor's Degree Required
Work Experience: 0 - 2 years
Part/Full Time: Full-Time
---
Contact / Additional Information
Apply Here: http://www.Click2Apply.net/4r9tm9wzm8jdmz94
---