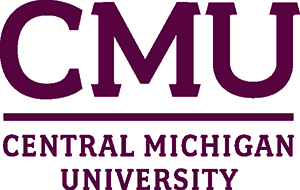 Central Michigan University
Lansing, MI
United States
The Assistant Director of Enrollment is responsible for student retention, effective and efficient management of day-to-day operations, and coordination and administration of the programs offered though Global Campus specific to his/her center. This includes delivering excellent customer service to students, faculty, Global Campus staff, Education Service Officers/Sponsors, on-campus departments, and facilities managers as appropriate. Responsible for relationship building and outreach activities


Bachelor's degree or equivalent combination of education and experience that equates to four years.
At least three years of increasingly responsible related work experience (education or office environment).
Ability to work evening and/or weekend hours as necessary.
Effective organizational skills and attention to detail.
Ability to maintain accurate student and other records.
Computer literate with knowledge of Microsoft Office, email and Internet.
Positive interpersonal skills.
Ability to communicate effectively (verbally and in writing) and project a positive image.
Ability to perform the essential functions and requirements of the job.
"CMU, an AA/EO institution, strongly and actively strives to increase diversity and provide equal opportunity within its community. CMU does not discriminate against persons based on age, color, disability, ethnicity, familial status, gender, gender expression, gender identity, genetic information, height, marital status, national origin, political persuasion, pregnancy, childbirth or related medical conditions, race, religion, sex, sex-based stereotypes, sexual orientation, transgender status, veteran status, or weight (see http://www.cmich.edu/ocrie)."




Apply Here: http://www.Click2Apply.net/x7w95wrpmvg9v37y

PI112777581
---
Requirements
Start Date: No Start Date
Education: Bachelor's Degree Required
Work Experience: 3 - 5 years
Part/Full Time: Full-Time
---
Contact / Additional Information
Apply Here: http://www.Click2Apply.net/x7w95wrpmvg9v37y
---