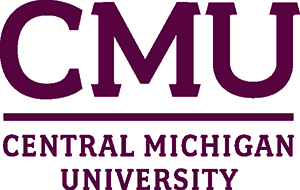 Central Michigan University
Mt Pleasant, MI
United States
Prepares and serves breakfast, lunch and snack for the children at the Child Development and Learning Laboratory (CDLL) within the College of Education and Human Services. As a member of the CDLL, participates in weekly staff meetings.
Required qualifications include:
High school diploma or GED.
Related experience.
Evidence of strong organizational and interpersonal skill.
Demonstrated commitment to a team focused environment.
Must be able to pass DHS clearance along with background check and fingerprints.
Ability to perform the essential functions of the job.
Desired qualifications include:
Associates degree in Early Childhood, Nutrition, Food Service Administration, Hospitality Services Administration or Bachelor's degree in Early Childhood or Nutrition/Dietetics.
Experience with children, nutrition or food service.
Knowledge of Social constructivist practices.
Knowledge of the Reggio Inspired Approach.
Knowledge of the Child and Adult Care Food program.
"CMU, an AA/EO institution, strongly and actively strives to increase diversity and provide equal opportunity within its community. CMU does not discriminate against persons based on age, color, disability, ethnicity, familial status, gender, gender expression, gender identity, genetic information, height, marital status, national origin, political persuasion, pregnancy, childbirth or related medical conditions, race, religion, sex, sex-based stereotypes, sexual orientation, transgender status, veteran status, or weight (see http://www.cmich.edu/ocrie)."
Apply Here: http://www.Click2Apply.net/dwcnhtfwsz27hhc6
PI112772942
---
Requirements
Start Date: No Start Date
Education: Associates Degree Required
Work Experience: 0 - 2 years
Part/Full Time: Part-Time
---
Contact / Additional Information
Apply Here: http://www.Click2Apply.net/dwcnhtfwsz27hhc6
---