Alternative R&B Band
Type of Exhibitor / Vendor:
Multicultural
Music Entertainment
Orientation
Party Events
Conferences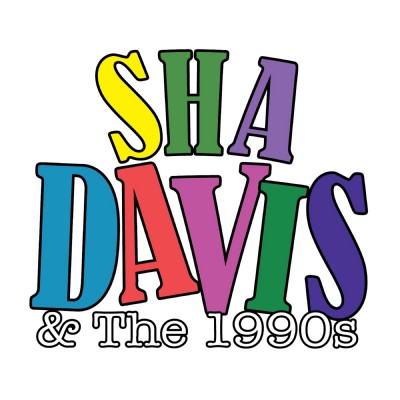 Sha Davis & The 1990s The Woodlands, TX 77380
9044168741
Description
Sha Davis & The 1990's is a multi-genre eclectic group playing everything from R&B/Hip-Hop to Rock, blending their original music with popular covers that start in the 1990's up to current billboard standouts. Formed in 2016 by our lead singer, they have strived to provide amazing shows, cinematic sound, and unique arrangements.
They have performed and been featured in many notable events such as: The Princess Nokia Women's Unity Music Festival at the legendary Warehouse Live Houston, the Sold Out Bohemian Brunch Affair, The Rockefeller's Anita Baker Tribute, Bayou City Poetry Slam Houston Championship, and at The Houston Galleria Mall for an exclusively special holiday set! Gratefully, this Houston based band continues to grow and pull in larger audience's due to the amazing support from Houston's venues, promoters and live music lovers!
Servicing:
Region III (AL, FL, GA, KY, LA, MS, NC, SC, TN, TX, VA)
Region IV-W (AR, CO, KS, MO, ND, NE, NM, OK, SD, WY)
Region V (AK, ID, MT, NV, OR, UT, WA)
Region VI (AZ, CA, HI)
International ()
Contact
Bookings:
Sha Davis & The 1990s
Houston, TX
Contact Information:
www.ShaDavis.com
shadavismusic@gmail.com
904-416-8741
TESTIMONIALS
Over the top amazing! Everyone was in awe watching her perform. The band never missed a beat..... highly talented group of musicians. They were superb and professional at all times. The only comment..universally heard was AMAZING, her voice was AMAZING, HER range was amazing, the band was amazing.... No one had any other word to describe them. I was very pleasantly surprised; Got way more than I was expecting. Would hire again in an instant.
Jaye Harden- Event Planner

BEYOND AMAZING!!!
This band can sing anything. 70s, 80s, 90s .. top 40, disco, rap, R&B. They performed for our NYE party. The performance was AMAZING! Sha's professionalism is stellar. I mean, promo, communicates well, great at her job. And for the performance itself, OMG! You get above what you pay for.
!!!!!And the energy.
The Energy! Simply phenomenal. I can't thank her enough
Kendra W.- LOC Event Organizer

This performance was purely amazing. I expected the standard cover band with mo-town songs. Sha Davis and the 1990's
complete exceeded my expectation. The dynamic and vocal special gave the performance an element of newness. I felt like it was a private concert from an international headliner
Leonard-Martini Blu owner/Booking Mgmt.


Our
Affiliates

APCA
NACA
Grammy/Recording Academy