Trauma Informed Leadership in Student Affairs
---
Duration: 1 hour
Facilitator: Dr. Jason Lynch
Price: $50.00
---
Overview:
2020 has brought enough traumatic events to fill a lifetime. From the Covid-19 global pandemic to the continued assault on Black and Brown communities, few if any have been left untouched this year. However, the experience of trauma is not new among college student affairs professionals. Often called to support students through trauma, they are often left to deal with the residual impacts of this type of work on their own. Lacking a trauma-informed lens, leaders and supervisors may create environments that prevent these professionals from healing, or at worst, exacerbate the problem.
This webinar challenges student affairs professionals at all levels to re-conceptualize their leadership through a trauma-informed lens in order to create a more equitable work environment that emphasizes the well-being of both students and professionals.
Outline:
Introduction
Why are we talking about this? (5 minutes)

Overview of trends related to trauma in higher education.

Grounding in terminology (10 minutes) Trauma & Secondary Trauma

Burnout
Compassion Fatigue

Personal reflection activity regarding trauma responses (10 minutes)
Conceptualizing the trauma informed leader (10 minutes)
Implementing trauma informed leadership from your positionality (10 minutes)
Q&A (10-15 minutes)


Learning Outcomes:
Understand current trends related to trauma in higher education.
Differentiate secondary traumatic stress from burnout and compassion fatigue.
Reflect on the ways trauma has impacted their personal and professional lives.
Describe behaviors and dispositions associated with trauma-informed leadership.
Connect trauma-informed leadership to their own practice as a student affairs professional.
Who Should Attend:
This presentation is geared toward college student affairs professionals across all functional areas and levels within the organization. However, this webinar will be particularly useful for those in positions where they directly interact with students experiencing trauma or supervise individuals who support students experiencing trauma.
Presenter: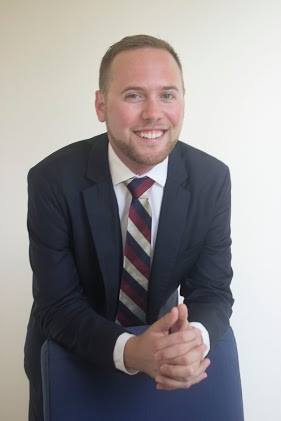 Dr. Jason Lynch is an Assistant Professor of Higher Education at Appalachian State University. He is interested in how traumatic stress impacts educational organizations and stakeholders with specific emphasis on secondary traumatic stress, organizational trauma, and trauma-informed leadership. His scholarship and teaching are grounded in his professional experience in the areas of housing and residence life, multicultural affairs, fraternity and sorority life, student organization advising, leadership development, student conduct, assessment and evaluation, & statewide system-level operations. He welcomes the opportunity to work with campuses and departments to enhance personal wellness for professionals so that they may be better equipped to serve their students. Learn more at jasonlynchphd.com.
---