Transitioning from the Private Sector into Student Affairs
---
Duration: 1 hour
Facilitator: Dr. Aaron Hughey
Price: $50.00
---
Overview:
Some of us found student affairs when we were undergraduates; others didn't learn about the field until later in life. As coordinator of a student affairs master's degree program for over 30 years, I have seen many individuals make a successful move into the field from the military, the clergy, and other non-academic occupations. In this interactive webinar, we will explore the challenges inherent in moving from the private sector to student affairs.
It is often said that Student Affairs is a "closed community." In other words, if you have not been in the field since shortly after you graduated with your undergraduate degree, it is very difficult to secure a student affairs position. And although there is an element of truth to this assertion, it is still possible to become a successful Student Affairs professional after spending several years in another vocation.
The webinar will discuss how to overcome the obstacles that "outsiders" can encounter when looking to transition into the profession. The focus will be on helping participants make a successful move from business and industry (as well as public agencies) into student affairs in a seamless manner.
Brief outline:
How Student Affairs Came to be a Profession
Why the Field is Often Seen as Being "Closed to Outsiders"
Characteristics of Successful Student Affairs Professionals
How to Market Yourself When Applying to Student Affairs Positions
Tips for the Application and Interview Process
Pitfalls to Avoid when Applying for a Student Affairs Position
Case Studies to Emulate from the Proverbial "Real World"
Learning outcomes:
Participants will learn:
What distinguishes student affairs from other professions.
Why some erroneously see student affairs as a "closed" profession.
What it takes to be a successful Student Affairs professional.
Key considerations when deciding to pursue a student affairs position.
What to emphasize and what to avoid when applying for a position.
How to navigate potential hurdles in the interview process
How others have made a successful transition to student affairs.
Who should attend:
Anyone who is looking to move into the student affairs profession from the private sector; focus will be on securing entry- and mid-level positions within the field.
Presenter: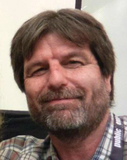 Dr. Aaron W. Hughey is a University Distinguished Professor in the Department of Counseling and Student Affairs at Western Kentucky University, where he oversees the graduate degree program in Student Affairs in Higher Education. Before joining the faculty in 1991, he spent 10 years in progressive administrative positions, including five years as the Associate Director of University Housing at WKU. He was also head of the Department of Counseling and Student Affairs for five years before returning to the faculty full-time in 2008. Dr. Hughey has degrees from the University of Tennessee at Martin, the University of Tennessee at Knoxville, Western Kentucky University, and Northern Illinois University. He has authored (or co-authored) over 60 refereed publications on a wide range of issues including leadership and student development, standardized testing, diversity, legal issues (including compliance), technology, and educational administration. He regularly presents at national and international conferences and consults extensively with companies and schools. He also provides training and professional development programs on a variety of topics centered on student success; successfully transitioning from the private sector into student affairs is one of his specialties.
---