Side-Hustle: Shameless Self Promotion
---
Duration: 1 hour
Facilitator: Dr. Ken Schneck
Price: $50.00
---
If a student affairs professional creates a new side hustle in the woods, and no one is around to hear it, does it make a sound? No. No, it does not.
Defining your voice, honing your brand, and marketing your work is essential to building an audience. Whether you want to get your name out there more, describe your side-hustle more memorably on your website, or more effectively answer the question, "Soooo…what do you do outside of work?", you need to know how to talk about your offerings in a way that sets you apart from everyone else.
We'll talk about the basics of self-marketing from social media to websites to that ever-important elevator pitch. This interactive workshop will strengthen your approach and build your confidence in your side-hustle..
An outline in three superhero parts:
Kryptonite: a review (and debunking) of all the factors that inhibit shameless self-promotion
Origin Story: your tale in 4 sentences (that you will craft!)
Superpowers: an exploration of all the various superpowers at your disposal that will make you even more successful
At the end of the workshop, co-conspirators will be about to:
Articulate the importance of a side-hustle in the frame of their professional and emotional well-being
Identify the various obstacles that stand in the way of shameless self-promotion and strategize ways to hurdle them
Define the market in which their side-hustle resides, including competing offerings.
Create and refine an individualized elevator pitch that captures the uniqueness of their side-hustle
Develop a set of action-items that will amplify their side-hustle to a wider audience


Who Should Attend:
This workshop is designed for individuals who are actively creating or marketing a side-hustle. This is not a theoretical construct of a presentation, but is indeed an action-based path forward for student affairs professionals who want to advance their side-hustle.
Presenter: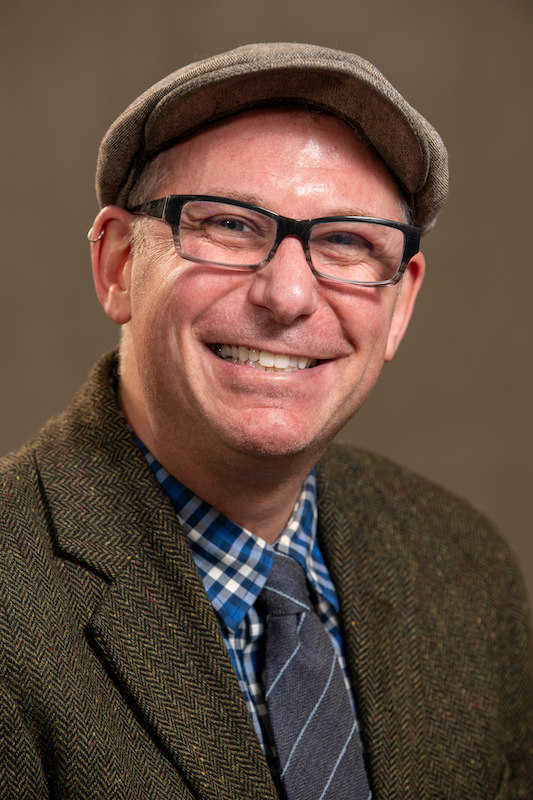 Dr. Ken Schneck is the author of "Seriously…What Am I Doing Here? The Adventures of a Wondering and Wandering Gay Jew" (2017), "LGBTQ Cleveland: Images of Modern America" (2018), "LGBTQ Columbus: Images of Modern America" (2019) and "LGBTQ Cincinnati: Images of Modern America" (2020). He is the editor of The Buckeye Flame, Ohio's LGBTQ+ news and views platform, and regularly pens features for Cleveland Magazine, FreshWater Cleveland, and a host of other publications. For 10 years, he was the producer and host of This Show is So Gay, the nationally-syndicated radio show. In his spare time, he is a professor of education and director of the Leadership in Higher Education program at Baldwin Wallace University. More info at http://www.kenschneck.com.
---