Returning to Campus Residence Halls in the Age of COVID
---
Duration: 1 hour
Facilitator: Dr. Steven Hood & Dr. Matthew Kerch
Price: $50.00
---
Overview:
As colleges and universities begin to plan for the fall semester, many are searching for strategies, techniques, and insight into how to safely reopen on-campus residence halls. This webinar will focus on areas of safely reopening on-campus housing for Fall 2020. The information presented is based on what we currently know and understand about the COVID-19 outbreak. This is intended to be a discussion and understand that information/processes/procedures can change over time as we gather additional information or receive further direction from various health officials. The webinar will cover various scenarios that could become reality, and discuss strategies to implement to ensure the safety of students/staff/faculty/and community members. Please join us for the webinar as you plan for students to return to campus.
Brief Outline:
Introduction of topic
Overview of webinar

Learning outcome review

Possible scenarios for fall 2020:

Review key areas

Social distancing
PPE
Programming
Move-in
Cleaning
Partnerships
Occupancy
CDC regulations
Suggestions

Thoughts – lessons learned
Communication
How to safely reopen
Discussion
Looking ahead
Questions and answers
Learning Outcomes:
Attendees will gain knowledge of the status of covid-19 in relation to on-campus housing

Attendees will learn about developing strategies that will aid in opening halls
Attendees will learn about the implementation of strategies
Attendees will gain knowledge of various scenarios to prepare for
Attendees will gain knowledge of steps to be taken in order to move these plans forward on their campus
Who Should Attend:
Division/departmental leadership, directors, and assistant directors.
Presenters: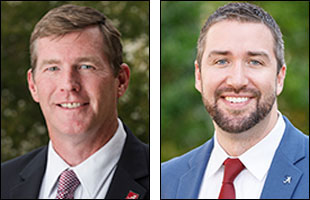 Dr. Steven Hood and Dr. Matthew Kerch have a combined total of over 30 years in student affairs and student housing. They have extensive experience developing initiatives on campus, and are currently working on various task forces/work groups/and committees related to the COVID-19 pandemic. Dr. Hood and Dr. Kerch will be able to share experiences to help your institution prepare for the Fall 2020 semester.
---