Prior Planning Produces Perfect Presentations
---
Duration: 1 hour
Facilitator: Dr. Jon Conlogue and Joanne Goldwater
Price: $50.00
---
Overview:
Ask most people and they will tell you that speaking in public is among their greatest fears - but it needn't be! Student Affairs professionals are frequently called upon to make presentations: to student staff, divisional staff, student groups, parents, Boards of Trustees/Regents, as well as at professional conferences. Public speaking is an important and valuable skill.
This session will provide tested, valuable tools for creating and presenting powerful presentations. The two facilitators have given well over a hundred presentations to small and large groups, from staff training, to regional and international conferences, to online classes and webinars. Let us share our experiences and expertise with you. Presenting can be exhilarating and enjoyable – we can show you how!
Outline:
Background: presenter intros (2 min),
Prior Planning

Developing possible topics
Choosing and researching a topic
Preparing a proposal
Creating a presentation
Technology and audio-visual aids (including tips for creating good slides)
Rehearsing

Prevent Poor Presentations

Strategies to make your presentations flow well

Content
Delivery
Transitions – connecting the pieces

Tips for:

On-campus presentations to students
On-campus presentations to parents/family members
On-campus presentations to colleagues
Presentations to Boards
Conference presentations
Webinar presentations

Body language
Calming your nerves (It's fine to have butterflies before you present – you just need to teach them how to fly in formation!)
Connecting with and gauging the audience

Establishing credibility and empathy - People need to know how much you care before they care how much you know
Persuasive communication tips - how to sell yourself AND your message
How to tell if you're losing the audience - and what to do about it
Dealing with a difficult audience member (including combative/negative people and know-it-alls)

Q&A


Learning Outcomes:
Examine the process of developing a presentation from idea to proposal to presentation.
Think strategically about how technology (video clips, slides, music) and props can help power up your presentation.
Explore strategies to make presentations flow smoothly.
Develop the confidence needed to present powerful presentations.
Who Should Attend:
This webinar is designed for any Student Affairs professional (from entry-level to seasoned professional) who wishes to improve their presentation skills.
Presenters: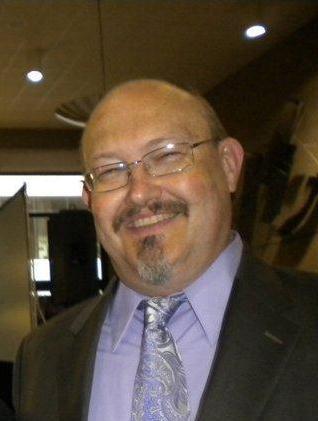 Dr. Jon Conlogue earned his Ed.D. at the University of Pittsburgh and an M.A. in Corporate and Political Communications from Fairfield University, CT. He has over thirty years of experience as a Higher Education professional, including teaching at three universities. He is the Executive Director, Housing and Residential Life, University of Bridgeport (CT). Previously, he was the Executive Director for Residential Services and Campus Life at Westfield State University, the Director of Residential Life at Westfield, and the Assistant Director for Residence Life at the University of Pittsburgh. He has been the Co-Director of the original Regional Entry Level Institute serving the Mid-Atlantic Association of College and University Housing Officers (MACUHO) and Northeast Association of College and University Housing Officers (NEACUHO) regions since 2000. Dr. Conlogue is the Founder of the RD2B Conference for undergraduate students considering careers in housing/residence life. He is a frequent presenter at the regional and national levels. Dr. Conlogue also been active in NEACUHO in several roles that have included President, Treasurer, Historian, and several committee and task force chair positions, and he was recognized by the association with the Charles Lamb Lifetime Service Award in 2016.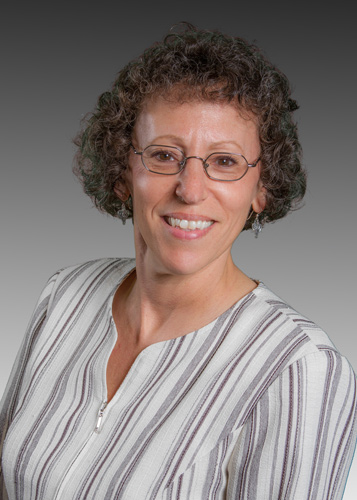 Joanne Goldwater has been a Higher Education professional for over thirty years. Currently she is the Associate Dean for Retention and Student Success at St. Mary's College of Maryland (SMCM) and an instructor of Sign Language (for 25 years). She was also the former Director of Residence Life and Associate Dean of students at SMCM. Joanne is the co-founder and former co-director of the original Regional Entry-Level Institute (RELI) serving the Mid-Atlantic and Northeast regions. Joanne is a Past Chair of the Association of College and University Housing Officers - International (ACUHO-I) Foundation Board, a Past President of Mid-Atlantic Association of College and University Housing Officers (MACUHO), a former Executive Board member of ACUHO-I, and a former Eastern District Representative for ACUHO-I. She is currently the Region II Co-Representative for the NASPA Orientation, Transition, and Retention Knowledge Community. Joanne is a frequent presenter (in-person at conferences, and via webinars). Joanne has been recognized by ACUHO-I with the Herstory Award, a Parthenon Award, and the James C. Grimm Leadership and Service Award. In her honor, MACUHO created the Joanne Goldwater Distinguished Senior Housing Professional Award.
---