How to Critique Learning Outcome Statements
---
Duration: 1 hour
Facilitator: Dr. Joseph D. Levy
Price: $50.00
---
Overview:
Many institutions are expanding Student Affairs assessment efforts – either jumpstarting or trying to elevate existing practices. One of the first aspects to that work is articulating learning outcomes. While this can be a steep learning curve to get outcomes articulated, folks can then be left wondering if outcomes are appropriate, of quality, or comparable to what others might be doing. At some point, people are going to have to critique the articulated learning outcome statements of individual areas, as well as perhaps divisional or institutional outcome frameworks.
This session will provide a few formulas which serve for outcome articulation and areas for critique. Courses of action will be described for those articulating outcomes for the first time, as well as for those with existing learning outcome statements. Tips and considerations will be shared, including possible ways to embed outcome review into existing processes, as well as key perspectives to include in the review process. Participants will be shown multiple examples of outcome statements, as well as different ways to improve them to best meet assessment purposes. In addition to group activities and Q&A, participants will be afforded time to reflect on actionable information from this session to take back to their institution.
Outline:
Outcome writing
How to critique learning outcomes

Things to look for in statements
Ways to offer feedback
Practicing outcome evaluation

Factors for consideration

Internal and external alignment or dependencies
Timing for review
Systematizing the process

Available resources
Conclusion/Q&A
Learning Outcomes:
After attending, participants will be able to:
Summarize learning outcome articulation process
List at least two elements of learning outcome statements to critique
Describe at least one common outcome statement critique most prevalent in their work
Explain how at least a factor for consideration in outcome critique could be enhanced on their campus
Describe at least one resource which could be used to further their learning outcome critique efforts.
Who Should Attend:
Any student affairs professional involved in student affairs programming and/or assessment.
Presenter: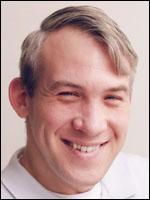 Dr. Joseph D. Levy, serves as the Executive Director of Assessment and Accreditation at National Louis University in Chicago, IL. Joe earned an MS in Student Affairs in Higher Education from Colorado State University and his Ed.D. in Higher Education Leadership from National Louis University, with his dissertation focused on using Self-Determination Theory to understand behavior associated with assessment use of results. Experienced with multiple institutional types' assessment efforts, Joe is a member of the Student Affairs Assessment Leaders (SAAL) Board of Directors, leads the Applying and Leading Assessment in Student Affairs open course, and is an endorsed speaker for the National Institute of Learning Outcomes Assessment (NILOA).
---