Helping Students on Academic Probation Succeed: The Role of Student Affairs Professionals
---
Duration: 1 hour
Facilitator: Dr. Aaron Hughey
Price: $50.00
---
Overview:
When students are unsuccessful at achieving the required grade point average during their first semester or two in college, it is important that student affairs professionals understand their unique characteristics, situations and needs in order to help them to reach their full potential. Identifying the needs of these college students as early as possible - and providing them with personalized interventions – is essential to retain them to graduation, which helps both the student as well as the institution that serves them.
Again, retaining students on academic probation needs to be a top priority for colleges and universities. First, it's the right thing to do for the students involved; and second, it helps enrollments. We should never give up on students who have a rough start – or experience a rough patch – with respect to their college experience. Student affairs professionals can make a huge difference with these students – if they know how to proceed.
Join us as we explore the characteristics of college students who go on academic probation from a variety of different perspectives, discuss the challenges inherent to this population as well as how to overcome them, and provide evidence-based best practices and strategies for retaining these students to graduation. We will also explain the various roles that all members of the campus community can play in responding to the needs of students on academic probation as well as examine successful programs and initiatives from across the nation that are currently being used to effectively and cost-efficiently meet their needs
Brief outline:
College Students on Academic Probation: Who They Are, What They Need

Student Affairs Leadership: The Key to Helping College Students on Academic Probation

Meeting the Comprehensive Needs of College Students on Academic Probation

Coordination: Keeping the Campus Community on the Same Page

Demonstrated Success: What the Best Schools Are Doing for Students on Academic Probation

Pulling It All Together: Case Studies form the Real World
Learning outcomes:
Participants in the webinar will:
Review the general characteristics of underprepared and/or unmotivated college students, with an emphasis on their unique needs.
Investigate the role of student affairs leadership in identifying and responding to the needs of college students who are on academic probation.
Assess and anticipate the evolving needs of college students who are on academic probation, with respect to academic preparation, social integration, mental and emotional health considerations, and financial support.
Explore evidence-based best practices in coordinating comprehensive retention initiatives related to student affairs for college students who are on academic probation.
Examine mechanisms for keeping everyone at the institution on the same page with respect to meeting the needs of college students who are on academic probation.
Critique real-life examples of effective and ineffective ways of responding to the needs of college students who are on academic probation.
Who should attend:
This webinar would be appropriate for student affairs professionals who are responsible for keeping at-risk college students enrolled and on track toward graduation; those who work in enrollment management, academic advising and retention, housing and residence life, counseling services, and student discipline would find the information presented especially relevant.
Presenter: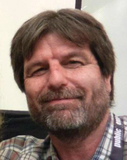 Dr. Aaron W. Hughey is a Professor in the Department of Counseling and Student Affairs at Western Kentucky University, where he oversees the graduate degree program in Student Affairs in Higher Education. Before joining the faculty in 1991, he spent 10 years in progressive administrative positions, including five years as the Associate Director of University Housing at WKU. He was also head of the department of Counseling and Student Affairs for five years before returning to the faculty full-time in 2008. Dr. Hughey has degrees from the University of Tennessee at Martin, the University of Tennessee at Knoxville, Western Kentucky University, and Northern Illinois University. He has authored (or co-authored) over 70 refereed publications on a wide range of issues including leadership and student development, standardized testing, diversity, legal issues (including compliance), technology, and educational administration. He regularly presents at national and international conferences and consults extensively with companies and schools. He also provides training and professional development programs on a variety of topics centered on student success; retaining at-risk students is one of his specialties.
---