Emergency Management Basics for New Professionals
---
Date/Time: Thursday, 2/23/2023, 1 pm EST
Duration: 1 hour
Facilitator: Dr. Charles Hueber
Price: $125.00
---
Overview:
This webinar will introduce new professionals to the critical role student affairs administrators are being asked to play in managing a college/university's response to emergence situations. From major weather events, Virginia Tech, and the COVID Pandemic have made clear that student affairs professionals will take center stage in these events. The role of our profession in helping to manage a response has provided unique opportunities for professionals to serve their institution and gain valuable administrative experience. Trainings and certifications have become valuable tools in helping prepare us for a wide range of situations.
Every college/university has a unique identity and every crisis presents unique challenges. This webinar will explore ways to prepare for these challenges and help individual professional understand the need to have continued training in this area. This session will scratch the surface of emergency management by providing participants with a framework that will inform a process which can be adapted to individual campus situations.
Learning Outcomes:
Participants will:
develop a common language related to campus emergency management
understand a process that should guide practitioners in crisis management
explore training opportunities that will expand individual and institutional knowledge
Who Should Attend:
New professionals and Administrators
Presenter: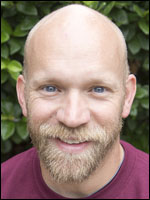 Dr. Charles Hueber is currently the Dean of Students at Schreiner University. He has worked in higher education for over 20 years at Trinity Valley Community College, Georgia Southern University, and Stephen F. Austin State University. As a professional, he has worked with universities in response to a variety of crisis situations. He was recognized for his work in helping to form an action plan in response to Katrina. In addition to his service at the university level, he has served his community as a member of the Red Cross Board of Directors and as a member of the county Emergency Response Team. He holds a master's degree in Counseling and Psychology and a doctorate in Higher Educational Administration.
---