Developing Strategies to Engage Online Students
---
Duration: 1 hour
Facilitator: Dr. Adam Peck
Price: $50.00
---
Overview:
As many institutions consider extending online-only instruction through the fall semester, and
many more plan for a potential "second wave" that could interrupt normal instruction in the
fall and spring, it's essential that we make plans to do more than simply translate what we
would normally do to the online environment – but to fully adapt to this new learning
environment. It's also imperative to do this with student engagement. We may begin by
thinking that an effective student organization should simply meet on video conferencing
software instead of in a room in the student center – but what would it look like to embrace
new potentials we have not discovered, to make a real and meaningful connection with our
students at a distance.
This innovative and forward-looking webinar will provide practical guidance for developing
strategies to authentically engage students in online environments. Applying student
engagement theory and research regarding how individuals engage and learn online, the
audience will leave with easy to implement approaches to helping their students learn, lead and
connect online.
Who Should Attend:
Entry-level Student Affairs Professionals

Mid-level Student Affairs Professionals

Senior- level Student Affairs Professionals
Presenter: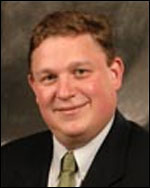 Dr. Adam Peck has served as Assistant Vice President and Dean of Student Affairs for nearly 12 years. He is the author of more than forty scholarly publications and has presented more than 100 national and international webinars. He is a frequent keynote speaker at conferences and on campuses around the U.S. and internationally. He served as editor and co-author of the book, "Engagement & Employability: Integrating Career Learning Through Cocurricular Experiences in Postsecondary Education" (NASPA Press, March 2017). He recently co-edited, "Leadership Development in Student Employment, New Directions for Student Leadership" with Kathleen Callahan.
Dr. Peck is actively engaged in a number of professional associations. He is a former president of the Texas Association of College and University Student Personnel Administrators and the former Texas State Director for NASPA. He serves as editor of the Scholarship to Practice section of the Journal of Campus Activities Practice and Scholarship. He has been named one of the "Champions of Assessment" by Campus Labs and received the "Founders Award" from NACA for contributions to the field of student activities.
Dr. Peck earned his bachelor's degree in Theatre from Lewis University, a master's degree in Communication Studies from Southern Illinois University at Edwardsville, and a Doctor of Philosophy in Higher Education Administration from The University of Texas at Austin.
---