Critical Partnerships: How Higher Education Can Partner with Business and Industry to Solve Our Shared Problems
---
Duration: 1 hour
Facilitator: Dr. Adam Peck
Price: $50.00
---
Overview:
Higher education has a symbiotic relationship with business and industry. Business leaders depend on institutions to produce graduates who are well-prepared to contribute to their employers success in a competitive, complex and ever-changing world. Conversely, the ability of higher education to meet these demands so their students are able to secure employment after graduation constitutes a significant differentiator when students and parents evaluate potential schools. In short, we are all in this together.
Yet, you would not necessarily know how aligned our fortunes are when observing the dissonance between higher education and business leaders regarding how effectively colleges and universities are preparing students for their careers. A common refrain from employers is that colleges must do a better job of preparing students to be ready for "Day 1" on their jobs. In other words, businesses want students to be prepared to succeed with little or no additional training. Given the stunning variety of jobs and careers in our modern age, this is no small feat. However, it is an expectation that higher-education professionals have tried to meet through campus programs and resources, many within campus-career centers.
The efforts seem to be having some success. A recent survey of employers conducted by the Association of American Colleges & Universities found that business executives appeared to be more bullish on higher education than in the recent past, with 82 percent saying that a college degree is essential and 88 percent saying it is worth the time and money to earn. What's more, 60 percent of hiring managers and executives believed that recent graduates had the skills and abilities to be successful in entry-level positions.
While this was heartening news, it was coupled with an additional assessment: Colleges and universities were not doing enough to prepare students for success beyond their first jobs. For many in academe, it is exasperating to realize, perhaps for the first time, that business leaders expect us to prepare students to be ready not only on Day 1 but also for jobs well into the future — in a world that is changing every day. We are expected, in the words of the educator Karl Fisch and others, to prepare students "for jobs that don't yet exist, using technologies that haven't been invented, in order to solve problems we don't even know are problems yet." When the challenges are stated in such blunt terms, it seems outrageous to critique higher education for its inability to do that.
This session will discuss a new leadership model called the Cocurricular Career Connections Leadership Mode (C3) which describes how leadership educators can design experiences which help students acquire and refine leadership skills, and which can help groups resourcefully meet their shared goals. It also provides a linkage between leadership development in college and professional develop throughout one's career.
There are many useful leadership models and frameworks to guide leadership educators in creating programs and to help individuals understand how to approach their own leadership development. What is unique about Cocurricular Career Connections (C3) Leadership Model is that it provides a map for individuals to approach the development of leadership skills, focuses on how these skills and abilities can be applied to leadership challenges in order to help groups achieve their goals and then helps them connect these skills to the full-span of their career.
This webinar would be ideal for attending with key stakeholders to help develop a shared understanding of the problems we face and to prompt their thinking about collaborative solutions to these issues.
Learning Outcomes:
Participants will be able to articulate the most significant issues facing higher education as they seek to produce employment ready graduates.
Participants will understand how to articulate the issues facing business and industry in meeting their workforce needs.
Participants will be exposed to innovative approaches and national best practices for addressing student employability and meeting workforce demands.
Presenter Biography: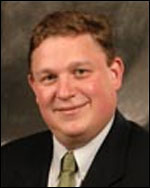 Dr. Adam Peck serves as Acting Vice President for University Affairs at Stephen F. Austin State University in Nacogdoches, Texas. Peck is also President and CEO of APEX Educational Programs, LLC, an educational consulting company that assists universities in engaging students and measuring the impact of that engagement. A former stand-up and improvisational comedian, Peck is a dynamic speaker who infuses his presentations with creativity and humor. He has presented at numerous national conferences, provided keynotes for a wide variety of groups and conducted more than 100 national webinars. He was the co-author/editor of "Engagement & Employability: Integrating Career Learning Through Cocurricular Experiences in Postsecondary Education" published by NASPA.
Peck earned a Bachelor of Arts degree in Theatre from Lewis University, a Master of Arts in Communication Studies from Southern Illinois University at Edwardsville and a Doctor of Philosophy from The University of Texas at Austin.
---