Counseling Basics for Student Affairs Professionals
---
Duration: 1 hour
Facilitator: Dr. Aaron Hughey
Price: $50.00
---
Overview:
This webinar is designed to give participants a greater appreciation for the complementary nature of the student affairs and counseling professions. In addition to enhancing communication, fostering consensus, and augmenting conflict resolution, a working knowledge of basic counseling concepts and applications can help student affairs professionals recognize the warning signs of unhealthy emotional states, make more effective referrals, and consult more productively with mental health professionals and other administrators. It's all about determining and implementing the best course of action for individual students.
Even though they are not responsible for the provision of direct counseling services, student affairs professionals need a working knowledge of basic counseling skills. These skills complement the educational and developmental aspects of student affairs work and help practitioners to be more effect in their overall delivery of student services. This has become even more important as the pandemic has precipitated an increase in emotional and mental health challenges among the college student population.
The presentation and discussion will include examples, illustrations, and case studies designed to complement and reinforce the collaborative role student affairs professionals have in helping students to realize their full potential in a holistic and productive manner and it intended for student affairs professionals at all levels, but especially on those on the 'front lines' who work directly and consistently with college students.
Learning Outcomes:
Basic counseling skills necessary to be more effective as student affairs professionals.
Ability to use a variety of microcounseling skills in order to be as responsive as possible to student needs.
Skills needed to recognize the basic symptomology associated with emotional problems.
Skills needed t make effective referrals to appropriate mental health professionals.
Skills needed to effectively consult with mental health professionals and other administrators.
Presenter: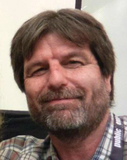 Dr. Aaron W. Hughey is a University Distinguished Professor in the Department of Counseling and Student Affairs at Western Kentucky University, where he oversees the graduate degree program in Student Affairs in Higher Education. Before joining the faculty in 1991, he spent 10 years in progressive administrative positions, including five years as the Associate Director of University Housing at WKU. He was also head of the department of Counseling and Student Affairs for five years before returning to the faculty full-time in 2008. Dr. Hughey has degrees from the University of Tennessee at Martin, the University of Tennessee at Knoxville, Western Kentucky University, and Northern Illinois University. He has authored (or co-authored) over 70 refereed publications on a wide range of issues including leadership and student development, standardized testing, diversity, legal issues (including compliance), technology, and educational administration. He regularly presents at national and international conferences and consults extensively with companies and schools. He also provides training and professional development programs on a variety of topics centered on faculty, staff and student success.
---