Boosting Athletic Attendance (without resorting to bribes)
---
Duration: 1 hour
Facilitator: Dr. Adam Peck
Price: $50.00
---
Often, institutions rely on student engagement with athletics as a significant means of connecting with them. So when the team isn't winning, or worse yet is winning and no one is coming, many are at a loss for how to get students interested. The first resort of many schools is to provide incentives. While this can provide a boost of attendance for a game or two, it isn't a lasting strategy. Many fail to realize that incentives create excitement about the incentives themselves, not the thing that you are trying to incentivize.
Dr. Adam Peck is a consultant specializing in the development of School Spirit on campus. This webinar will provide participants with some of the same guidance he provides to his clients on how to develop real and lasting school spirit regarding athletic attendance. His strategies have been proven to be effective with both marquee sports and smaller sports. This webinar will provide ideas for boosting athletic attendance on campus and will also discuss some commonly used but ineffective strategies for creating excitement about athletics on campus.
Learning Outcomes:
Participants will express increased confidence in their ability to define school spirit.
Participants will express increased confidence in their ability to articulate the importance of school spirit to key stakeholders.
Participants will understand how the changing preferences of the millennial generation are affecting school spirit.
Participants will demonstrate an understanding of how to develop approaches to school spirit and create plans tailored to individual campuses that are compatible with the preferences of the millennial.
Who Should Attend:
Senior Student Affairs Officers
Intercollegiate Athletics Staff
Marketing Staff
Student Activities/Student Engagement
Presenter Biography: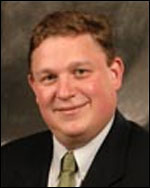 Dr. Adam Peck serves as Assistant Vice President and Dean of Student Affairs at Stephen F. Austin State University where he worked with key stakeholders on a board-level committee to evaluate and measurably improve school spirit on campus.
Peck is also President and CEO of APEX Educational Programs, LLC, a consulting company that helps colleges and universities identify barriers to improving school spirit. He has consulted with public and private universities in efforts to study campus culture and values and provide recommendations for how institutions of higher education can meaningfully engage with students.
A former stand-up and improvisational comedian, Peck is a dynamic speaker who infuses his presentations with creativity and humor. He has presented at numerous national conferences, provided keynotes for a wide variety of groups and conducted more than 30 national webinars.
Peck earned a Bachelor of Arts degree in Theatre from Lewis University, a Master of Arts in Communication Studies from Southern Illinois University at Edwardsville and a Doctor of Philosophy from The University of Texas at Austin.
---