Beneficial Byproducts of Assessment and Strategic Planning
---
Duration: 1 hour
Facilitator: Dr. Joseph D. Levy
Price: $50.00
---
Overview:
A major criticism and barrier to assessment work reported by student affairs professionals is that assessment seems like it is an additional responsibility done only for accreditation purposes – externally imposed and not truly related to everyday work or institutional strategy. While assessment should be meaningfully aligned to and guiding decision-making regarding existing efforts to support student learning, people can struggle to see the connection to regular or strategic efforts at their institution.
This session will provide an overview of both strategic planning and assessment practice. After level setting, connections and alignment between efforts will be described. Examples will be provided to help participants position assessment within existing institutional strategy, as well as use strategic planning to focus assessment efforts. In addition to interactive activities and Q&A, participants will be afforded time to reflect on actionable information from this session to take back to their institution.
Outline:
Level Setting

Strategic Planning Overview
Assessment Overview

Assessment & Strategic Planning

Connections/Alignment
Beneficial Byproducts

Reflection Activity
Conclusion/Q&A
Learning Outcomes:
After attending, participants will be able to:
Summarize strategic planning as a process
Describe assessment as a meaningful and relevant practice
List at least two beneficial byproducts of assessment and strategic planning efforts
Describe how to leverage assessment to advance institutional strategy
Identify at least one resource to engage for advancing assessment practice (in general or in relation to strategic planning)


Who Should Attend:
Any student affairs professional involved in student affairs programming and/or assessment.
Presenter: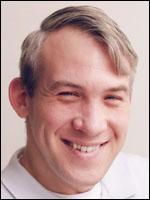 Dr. Joseph D. Levy, serves as the Executive Director of Assessment and Accreditation at National Louis University in Chicago, IL. Joe earned an MS in Student Affairs in Higher Education from Colorado State University and his Ed.D. in Higher Education Leadership from National Louis University, with his dissertation, focused on using Self-Determination Theory to understand behavior associated with assessment use of results. Experienced with multiple institutional types' assessment efforts, Joe is a member of the Student Affairs Assessment Leaders (SAAL) Board of Directors, leads the Applying and Leading Assessment in Student Affairs open course, and is an endorsed speaker for the National Institute of Learning Outcomes Assessment (NILOA).
---