A Simple Approach to Complex Decisions-Making
---
Duration: 1 hour
Facilitator: Dr. Adam Peck
Price: $50.00
---
Overview:
Complex problems seldom have simple solutions. But few are trained to fully see and address the complexities of decision-making in a higher education environment. Writing about "systems thinking" often read like either philosophy or science-fiction where references to "the post-modern condition" and "chaos theory" paint a picture of a dystopian future where nothing is knowable. Or, it may read like the schematic of a complex piece of machinery referring to "cybernetic systems" and "servo-mechanisms" to create "self-regulating systems." What is clear is that modern decision-makers need to understanding how to make challenging and complex decisions in a practical way.
In his book, "The Signal and the Noise," statistician Nate Silver talks about applying systems thinking in order to become "…less, and less, and less, wrong." In this frame, our ability to make effective decisions relies on understanding more than just the immediate consequences of decisions – but second and third order consequences as well. Participants will learn simple exercises to uncover these potential consequences, and apply this knowledge to making better decisions. Relying on real-world examples from history, politics, business and higher education, learners will see the results of both effective and ineffective decision-making processes with results that run the gamut from disastrous to ingenious.
This webinar will synthesize and distill decades of research on decision-making into an easy-to-understand format and is appropriate for decision-makers at all levels. Participants will leave better understanding how colleges and universities of all types truly function, how decisions are made.
Learning Outcomes:
Participants will be able to apply a decision-making framework to better understand issues of concern and to evaluate potential solutions.

Participants will be able to apply Birnbaum's Model's of Organizational Functioning to better understand the decision-making environments of different institutions.

Participants will be able to define and apply system thinking.

Participants will be able to predict second and third order consequences.
Who Should Attend:
Entry-level Student Affairs Professionals

Mid-level Student Affairs Professionals

Senior- level Student Affairs Professionals

Graduate students
Presenter: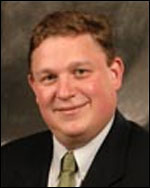 Dr. Adam Peck has served as Assistant Vice President and Dean of Student Affairs for nearly 12 years. He is the author of more than forty scholarly publications and has presented more than 100 national and international webinars. He is a frequent keynote speaker at conferences and on campuses around the U.S. and internationally. He served as editor and co-author of the book, "Engagement & Employability: Integrating Career Learning Through Cocurricular Experiences in Postsecondary Education" (NASPA Press, March 2017). He recently co-edited, "Leadership Development in Student Employment, New Directions for Student Leadership" with Kathleen Callahan.
Dr. Peck is actively engaged in a number of professional associations. He is a former president of the Texas Association of College and University Student Personnel Administrators and the former Texas State Director for NASPA. He serves as editor of the Scholarship to Practice section of the Journal of Campus Activities Practice and Scholarship. He has been named one of the "Champions of Assessment" by Campus Labs and received the "Founders Award" from NACA for contributions to the field of student activities.
Dr. Peck earned his bachelor's degree in Theatre from Lewis University, a master's degree in Communication Studies from Southern Illinois University at Edwardsville, and a Doctor of Philosophy in Higher Education Administration from The University of Texas at Austin.
---