A New Approach to Supervision
---
Duration: 1 hour
Facilitator: Dr. Amanda Barudin-Carreiro & Dr. Katherine Bender
Price: $50.00
---
Overview:
Student affairs (SA) professionals are expected to conduct supervision of employees, despite having little to no formal training in it. Most times, supervision is based on "trial and error" rather than theory or training practices. This Webinar will offer an alternative to the "trial and error" approach to supervision.
The webinar will first offer an overview of theory-based supervision models from the literature. Next, practical, hands-on strategies for building a successful supervisory relationship will be shared. Lastly, there will be an opportunity for consultation regarding the implementation of supervisory practices based on functional area. Overall, the webinar's intent is to present a methodical way to approach supervision in hopes of decreasing the variability of supervision in the SA profession.
Brief Outline:
Supervision Model Overview

Strengths
Areas of improvement
Application in student affairs
Case study/Vignettes

Understanding the supervisor relationship

Strategies to create an ongoing supervisory relationship
Investing in your supervisee

Making supervision more than the evaluation

Strategies to use with a supervisee at various development levels in their career

Question & Answer

Participants can collaborate and interact with presenters/peers for guidance or advice on how to incorporate supervision techniques in their functional area
Learning Outcomes:
Participants will be able to…
Identify best practices in supervision
Assess their current supervision practice and evaluate its effectiveness
Utilize theory-based strategies to supervise employees/students at various stages of career development
Articulate how to make supervision more than just the annual evaluation
Reflect on the supervisory role and its impact on employees, functional areas, and institutions
Who Should Attend:
Student affairs professionals at all levels. Particularly those who supervise employees, student workers, or graduate students.
Presenters:
Amanda Barudin-Carreiro and Dr. Katherine Bender have presented on the topic of supervision at national, local, and regional conferences. They also have a forthcoming book chapter being published Identity in Supervision: Understanding Who Works for You and Who You Work for in Higher Education.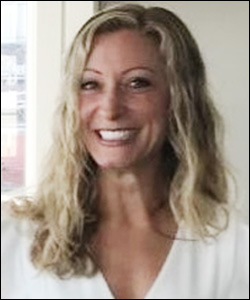 Amanda Barudin-Carreiro PhD., LMHC, holds a doctorate in exercise and health sciences and is a MA Licensed Mental Health Counselor. She is the administrator of fieldwork and Part Time Faculty member in the Department of Counselor Education at Bridgewater State University. Her past research includes informed consent, exercise and ADHD, the importance of assessment, and best practices for supervision and fieldwork.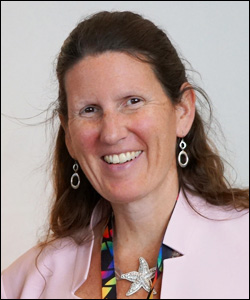 Katherine Bender, PhD, is an Associate Professor of Counselor Education and the Student Affairs Program Director at Bridgewater State University. Since 2004, Kate has held many positions in a variety of higher education settings. Her professional areas of interest include suicide prevention, mental health in higher education, graduate student wellness, self-care in the helping professions, and supervision.
---