A Missing Piece: Using Restorative Practices to Create Inclusive Spaces
---
Duration: 1 hour
Facilitator: Tyler Fultz and Jake Garner
Price: $50.00
---
Overview:
Within the hierarchy of student affairs divisions and departments, decision making can often occur from the top down, with those most impacted by a decision having no place in the room where the decision is being made. The fundamental hypothesis of Restorative Practices posits that people are happier and more cooperative, productive, and likely to make change when those in power do things with them, rather than to them or for them. Hence, it is unsurprising that top-down decision making can leave people feeling confused and even resentful.
In this session, we will discuss Fair Process as a tool for creating environments where inclusive decision making can occur. Fair Process is a component of Restorative Practices that prioritizes involving stakeholders in decisions that impact them via three elements: engagement, explanation, and expectation clarity. Authentically engaging stakeholders, like students and staff, in these processes beyond simple assessment increases their buy-in in the decision process. Stakeholders are more likely to cooperate with the result of these inclusive decisions, as they are perceived as fair even when the result does not directly benefit them. Participants will leave this session with strategies to implement Fair Process in their work to better engage and collaborate with students and other stakeholders.
Outline:
Overview of Restorative Practices and Components of Restorative Practices
Discuss the philosophy and elements of Fair Process
Identify strategies for implementing Fair Process alongside challenges for each element
Review strategies for promoting Fair Process when not the main decision maker
Explain alignment between Fair Process and the Assessment Cycle
Adapt


Learning outcomes:
As a result of attending, participants will be able to:
Identify the four components of restorative practices
Explain how Fair Process and inclusive decision-making fit into a Restorative Practices framework
Identify the three components of Fair Process
Explore the use of Fair Process in at least 2 different contexts within student affairs
Describe strategies for integrating fair process into daily work to make inclusive decisions
Promote fair process when they aren't the decision maker
Who should attend:
Student affairs professionals responsible for student staff training, supervision, or leadership program
development.
Presenters: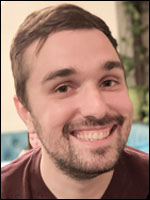 Tyler Fultz serves as the Acting Coordinator for Residential Student Conduct and Community Wellbeing at the University of Maryland, Baltimore County (UMBC). In their everyday practice, Tyler uses restorative tools to help structure environments where stakeholders at all levels can co-create decisions and reflect upon how actions impact communities. Tyler has presented on restorative practices and inclusive decision making at both regional and national student affairs conferences, including ACPA, ASCA, the Institute for the Curricular Approach (ICA), and the Maryland College Personnel Association (MCPA). Tyler is a current J.D. student at the University of Maryland Carey School of Law, and they hold an M.S. in Student Affairs in Higher Education from Colorado State University and a B.A. in Geography & Drama from Vassar College.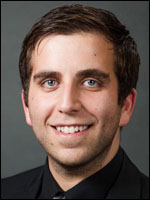 Jake Garner serves as the Acting Coordinator for Compliance and Community Wellbeing in Residential Life at the University of Maryland, Baltimore County. In that role, Jake has trained student health ambassadors in Restorative Practices to develop community and utilizes restorative tools in conversations with students to address behaviors impacting community wellbeing. In past roles at UMBC, he co-chaired a committee that implements a residential curriculum based in Restorative Practices. Jake holds an MAEd in Higher Education and Student Affairs from Virginia Tech and a BSE in Chemical Engineering from the University of South Carolina.
---