A How-to Guide for Housing Master Planning
---
Duration: 1 hour
Facilitator: Dr. Steven Hood and Dr. Matthew Kerch
Price: $50.00
---
Overview:
Housing departments of any size struggle with identifying which areas to prioritize while developing long-term planning documents, deferred maintenance needs, and annual upkeep of residence halls. There is an increasing need to develop long-range housing planning documents at institutions. Based upon conversations with housing authorities, research on evidence based practices, exploration of building components, and trial and error, a solid foundation of tools have been compiled that enhance the long-term planning processes.
During this webinar, strategies will be shared with participants that highlight how these projects were successful, due in large part to data driven decision-making informing smart fiscal practices, strategic planning, and promoting the importance of living on campus.
Over the course of the past eight years, several comprehensive housing master planning documents have been developed and enhanced by the presenters. During this time, the presenters have overseen and developed over $300,000,000 in construction and renovation work on their campus. These projects directly serve student living, learning, growth, and development.
It is necessary to effectively plan for future needs in order to ensure the continued success of residential system operations. Multiple steps go into the decision-making process when deciding which projects should be accelerated and which ones can be deferred for a later time Evaluation of facilities, campus partnerships, and strategies for maximizing the lifecycle of buildings is essential and will be discussed further. Attendees will be able to identify the changes that need to occur in residence halls, and begin the planning process to achieve these goals.
Brief Outline:
Discuss the process of creating long range plans for housing department

Master Planning
Campus partners

How planning guides departmental goals and objectives

How to use these documents explored today into your planning?
What happens when you can't control everything?

Housing phasing/planning strategies

Used to determine when major renovation or construction work should occur
How do these projects influence housing?
How do you go about creating these tools?
What campus partners are necessary to accomplish these goals?
Learning outcomes:
Attendees will be able to identify needs in their institution/department related to master planning, housing phasing, new construction, renovation, lifecycle planning, and strategic planning.
Attendees will be able to identify needs after conducting assessments related to their facilities and departments.
Attendees will be able to identify stakeholders and other entities that will need to be consulted in order to be successful in master planning, housing phasing, new construction, renovation, lifecycle planning, and strategic planning efforts on their campus.
Attendees will learn techniques to manage housing inventory, and create working documents to aid in long term planning.
Begin a Plan: Attendees will gain all knowledge and documents needed in order to begin to work on creating new documents so they will be able to, understand what building components need to be considered when discussing life cycles of facilities, create a long-term life cycle data sheet consisting of building components, and housing phasing strategies specifically for their institution.
Who should attend:
Mid-Level to Director of Housing/Residence Life Departments
Presenters: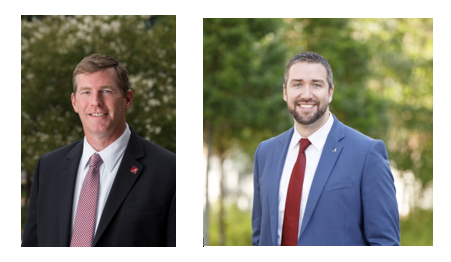 Dr. Steven Hood and Dr. Matthew Kerch have a combined total of over 30 years managing residential facilities and operations. They have presented at state, regional, national, and international conferences related to housing master planning. Facilitated workshops for select institutions, and have published work focusing on housing master plan development.
---