A Different Kind of Beast--Animals on Campus
---
Duration: 1 hour
Facilitator: Dr. Lorraine E. Wolf
Price: $50.00
---
Overview:
Each news cycle brings another hair-raising tale of unruly animals on airlines, in stores, restaurants and other public spaces. Clearly there is a trend towards extending our love of pets to a need to have them accompany us at all times, especially to stressful places like planes and school.
Indeed, the literature is full of studies touting the beneficial effect of pets on health and well-being. A recent quote stated "We found that pet owners, on average, were better off than non-owners…" (https://www.webmd.com/hypertension-high-blood-pressure/features/6-ways-pets-improve-your-health#1). It clear that animals can lower blood pressure, reduce stress, improve social connectedness, alleviate loneliness, and improve mood. Beyond this general benefit, animals can be trained to provide extraordinary levels of support to people with disabilities that foster independence in most areas of life.
Over the past 5 years campuses nationwide have been grappling with an increase in student, faculty and staff requests for "assistance animals" of various species to live in residence halls and to be in classrooms, labs and offices. How do we reconcile the clear positive effect of animals in our lives with the unique needs of our campus environments? How do we decide where, when and how to integrate animals on campus? What about allergies? Cultural sensitivity? How do we differentiate between obligation and desire?
Learning outcomes:
Recognize the differences between many roles of animals
Become familiar with the typical tasks provided by each of the above
Learn about the range of medical and mental conditions that might trigger an animal request
Understand the legal obligations as regards animals on and off campus
Be aware of key stakeholders involved in creating animal policy on campus
Appreciate some different perspectives influencing decisions about animals on campus


Outline:
Overview of differed animal roles (pet, therapy, assistance, comfort, service)
Tasks and locations associated with each of the above
Disabilities and animals

Psychiatric
Mobility
Medical

Legal mandates (Americans with Disabilities Act, Fair Housing Act, Air Carriers Access Act)

Mandates to permit animals on campus
Where can animals and their partners go?

Animal policy on campus

Need for policy
Stakeholders

Case examples


Presenter biography: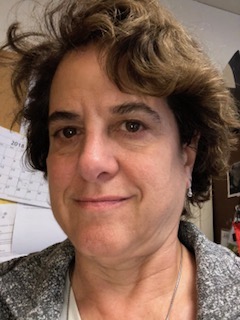 Dr. Wolf is the Director of Disability Services at Boston University. She holds a doctorate in clinical neuropsychology from the City University of New York and has over 30 years of experience working with children, adolescents and adults with neurodevelopmental disorders. She holds faculty appointments in psychiatry and in rehabilitation sciences at Boston University. She was a co-editor of Adult Attention Deficit Disorders: Brain Mechanisms and Life Outcomes (2001, New York Academy of Sciences), is the senior co-editor of Learning Disorders in Adults: Contemporary Issues (Psychology Press, 2008), and is the co-author of Students with Asperger Syndrome: A Guide for College Personnel (Autism Asperger Publishing Company, 2009) and Students on the Spectrum: A College Guide for Parents (AAPC, 2011). Dr. Wolf's interests include the neuropsychology of attention disorders, and developing effective services for students with autism spectrum and other psychiatric disabilities in higher education.
---