A Data-Driven Approach: Measuring & Demonstrating The Impact Of Student Affairs
---
Duration: 1 hour
Facilitator: Dr. Adam Peck
Price: $50.00
---
Overview:
Those in student affairs know the challenges of explaining to others what we do and measuring the student learning impact of our work with students. Our colleagues in academic affairs can have significant misconceptions about student affairs and our work. These misconceptions can paint student affairs as separate from, or at times, even a distraction to learning. Therefore, it is critical that student affairs staff are prepared to articulate the importance of our work with respect to student learning and to refute the myths that exist. In the recent book, "Contested Issues in Student Affairs," Marcia Baxter Magolda and Peter Magolda pose the question, "How does the perception that learning takes place exclusively in the classroom persist?"
Adam Peck has been at the forefront of a national movement to design and measure learning experiences that focus on building career competencies into a wide variety of co-curricular experiences. He is the principal investigator of the Project CEO national study that has been completed by more than 17,000 college students. He will draw upon this research throughout the webinar and provide practical applications for this work.

This session will provide evidence of student learning outside of the classroom and help participants learn to tell their student learning story to others.
Learning outcomes:
Develop confidence to articulate what students gain from their involvement in co-curricular experiences
Appraise data from a recent national study on outcomes from co-curricular experiences conducted by the presenter
Determine three statistics specific to their institution that will help them tell their story to others


Presenter biography: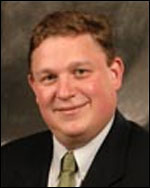 Dr. Adam Peck serves as Assistant Vice President and Dean of Student Affairs at Stephen F. Austin State University in Nacogdoches, Texas. He is the co-creator or the Cocurricular Career Connections (C3) Leadership Model. Peck is also President and CEO of APEX Educational Programs, LLC, an educational consulting company that assists universities in engaging students and measuring the impact of that engagement. A former stand-up and improvisational comedian, Peck is a dynamic speaker who infuses his presentations with creativity and humor. He is the author of more than forty scholarly publications and has presented more than 100 national and international webinars. He was the co-author/editor of "Engagement & Employability: Integrating Career Learning Through Cocurricular Experiences in Postsecondary Education" published by NASPA.
Peck earned a Bachelor of Arts degree in Theatre from Lewis University, a Master of Arts in Communication Studies from Southern Illinois University at Edwardsville and a Doctor of Philosophy from The University of Texas at Austin.
---